For those who are new to my little corner of the blogosphere, I'd like to show you why I bought this house:
Yep. It's GE stove from the late 50s. The realtor laughed at me when I told him to ask if they'd take an offer on it even if they didn't take our offer on the house. We ended up repainting the whole kitchen to go with it, and over the past year and a half I've been collecting all things aqua and white.
What I was missing though was cooking utensils. And then, like a fairy godmother, Pinterest saved the day.
I saw this pin from
houseofernest.com
: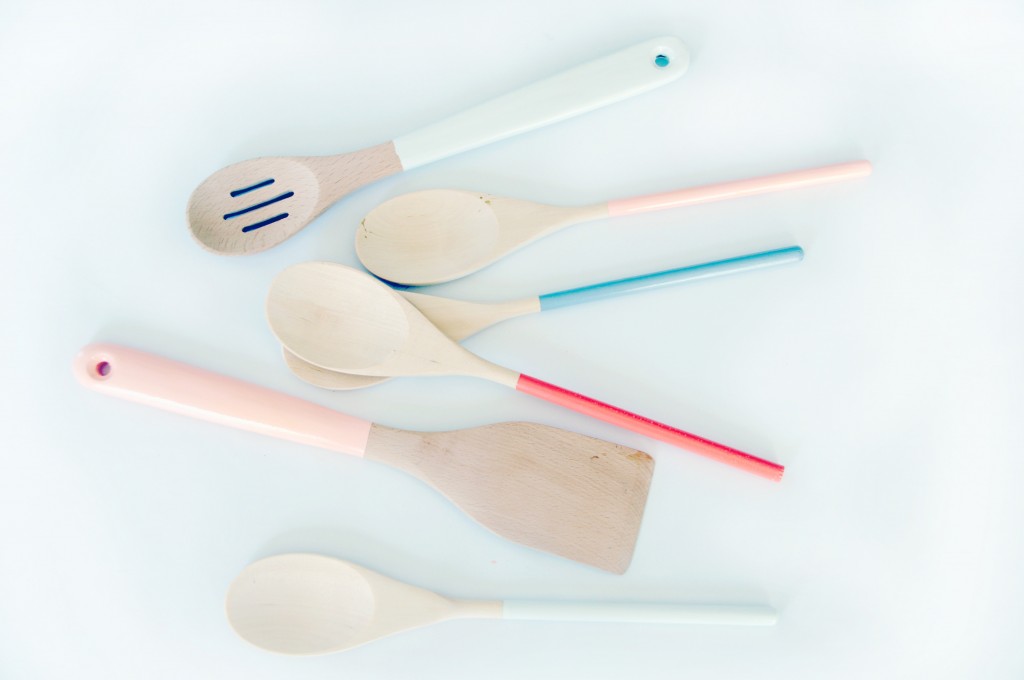 Click the image to see the tutorial in full
And I thought to myself, Self, you can do this. I had Paint left over from the cupboards, and with a little tape, and many many thin coats of varnish, I am now the proud owner of wooden spoon that match the kitchen:
Oh, and a near complete set of aqua and white Pyrex :D