In between my DIY and craft projects I have actually been listing stuff amazingly enough. I had an awesome haul the other day which I'm working through - so far, this is my favorite:
Click the image to go to the listing
It's a beautiful dark dark blue 40s day dress with a spring floral prints that includes butterflies. The best bit is the draped detail on the skirt - someone spent a lot of time on the details of this dress. And it's even a bigger size - 44 bust, and in pretty much perfect condition.
Sometimes I have a hard time listing certain things, like 70s blazers. My considering nearly every dress in my closet has a blazer over it, I sucked it up and decided to sell this one: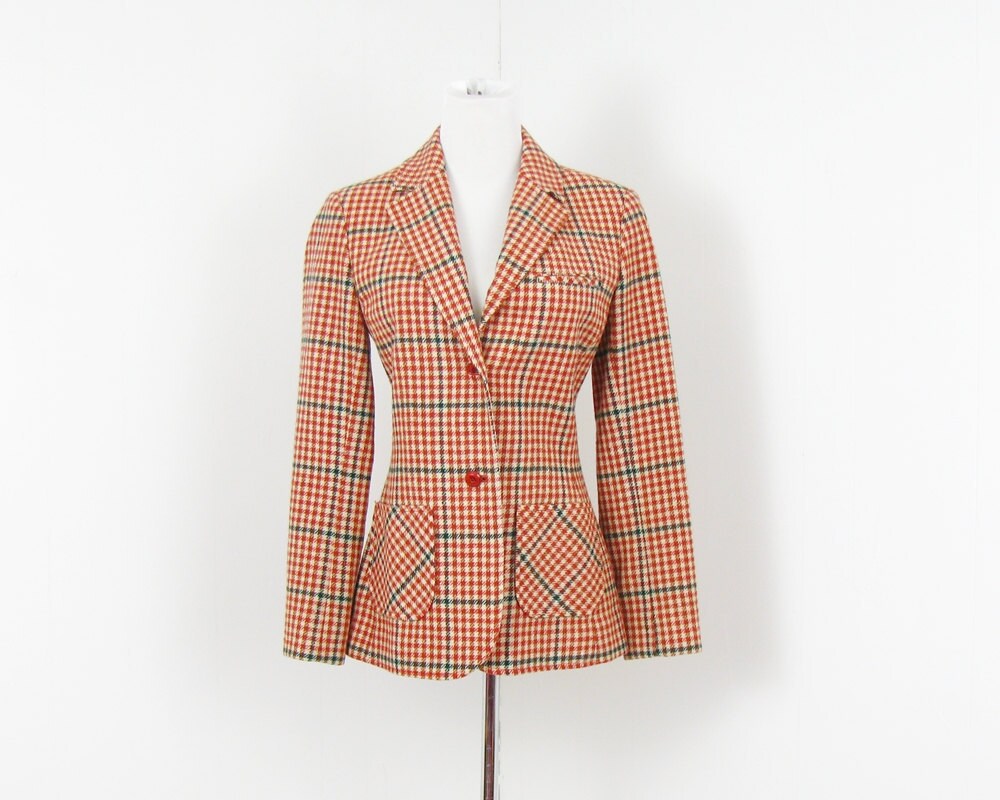 Again, perfect condition, and just beautifully made.
This weekend I'm on a mission to organise my attic, which doubles as my storage space and office -I really want to paint and knock down the exsisting waste of space built in closet that's up there, so everything's going to have to get moved downstairs for a few days. I did however see this awesome idea for craft storage on Pinterest the other day:
Care of BHG.com
And I do actually have a framed piece of peg board downstairs that I could use.
I have no idea how far I'm going to get being as Sunday is Easter, But I figure I can at least get the room cleared so I can start right?